Online κράτηση
---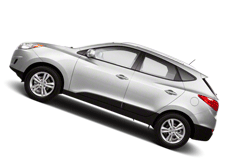 ONLINE CAR RENTAL FOR SANTORINI AND ATHENS
Our online car rental system made by blue car rentals, has a unique mechanism that will give you the option to rent a car not just by day but by the hour as well!
Through an automated process you can search for our available cars and earn discounts up to -43% depending on the period, reservation length and the type of car you choose to hire.
In order to complete your reservation you do NOT require a credit card or paypal, but if you choose to pay by cash or bank deposit you will need to pay the upfront amount within 5 days, otherwise your reservation will be automatically deleted.
If you require help regarding the reservation procedure or have a special request, you can call us and we will be happy to assist you.
Best regards,
The Blue Car Rentals Team